Name: Christof Grigutsch
      Nick: DocX
       Age: 35, and a little bit more
     eMail: docx[at]doc-x[dot]de
 GnuPG-Key: 21E2 EC3B F6AA EC5F 1977 5086 A25B 5D75 9C7A F16E EF1D
       ICQ: 38721267
    Jabber: docx@jabber.ccc.de
   NIC-HDL: DOCX-RIPE
 Languages: German, English
    Weblog: http://blog.docx.org
  Homepage: http://me.docx.org | http://www.doc-x.de
  Business: http://www.topnetworks.de


 Nationally promoted pastime: Student at the Niederrhein University of Applied Sciences Krefeld in the course of studies technical computer science


 Private pastime: Games of roles, CCC / Chaosdorf, WUGN, books read, Linux hacking


 Driving licence: European class B and CE (car and truck with trailer), fork-lift truck. 


 Welfare jobs: System administrator and support of the network in the student hostel Obergath from 2001 until today.
               Established the local "Wireless User Group Niederrhein"
               Editorship member of the "Datenschleuder", the scientific trafe paper of the  Chaos Computer Club. 

Operating Systems: Linux (Kernel 2.2, 2.4, 2.5, 2.6), QNX, MS-Windows (95-ME/NT/2000/XP)
Programming Languages: C, Perl, PHP, HTML, BASH, SQL
Für alle die mich noch nie in ReaLLife gesehen habe hier ein Pic von mir.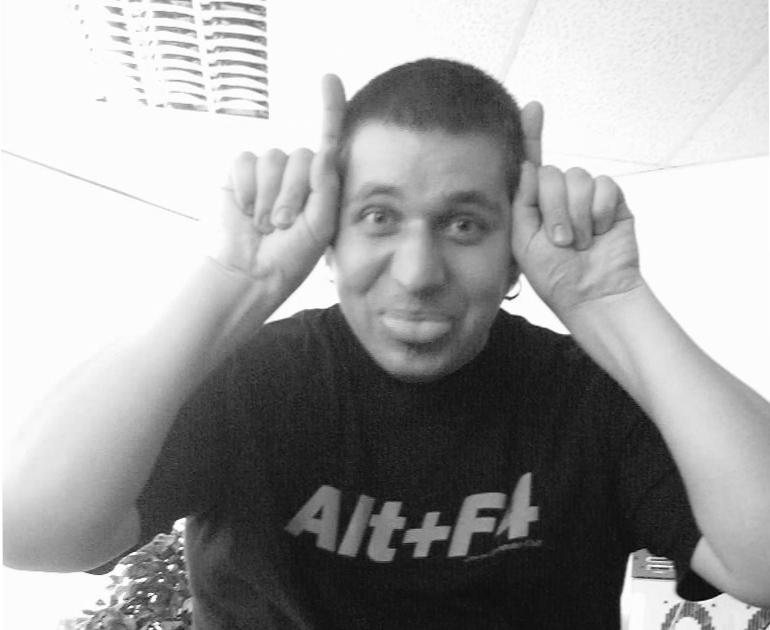 Das Foto entstand im November 2001 bei TopneT (meinem altem Arbeitgeber) als wir gerade etwas im Büro rumgealbert haben ;) Verlinken oder verbeiten dieses Bildes ist nicht erlaubt.
#define DocX "just another wireless hacker"
man kann ihn aber auch als 802.11b Hacker oder WiBo bezeichnen